Skin Laser Treatment In Ahmedabad
Best Skin Laser Treatment For Skin
The Cosmetologist at SM WELLNESS will first analyze the skin concern in the specified area that needs treatment and then devise a customized treatment plan as per individual needs. We have a team of best Skin Specialist In Ahmedabad SM WELLNESS offers the following professional treatments to achieve even and radiant skin tone.
Have you recently noticed small discolored areas and dark patches on your skin or an uneven skin tone? Pigmentation is a common concern that can affect your complexion adversely and may appear in different forms like melasma, freckles, sunspots, pimple marks and more. Find safe and effective scientifically-proven treatments recommended by top dermatologists/ Cosmetologist for minimizing different types of pigmentation issues right here to restore your spotless complexion and youthful radiance.

Scientifically-Proven Pigmentation Treatments Available At S M WELLNESS: It is possible to treat and reduce pigmentation with the help of advanced scientifically-proven procedures that eliminate your skin's melanin build-up safely and effectively and lighten your skin tone.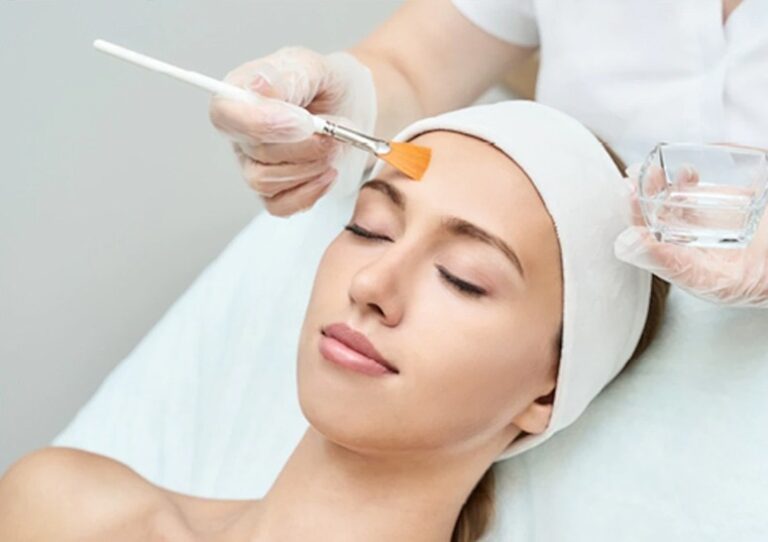 World-class Solution to Get a Radiant Complexion!
Dull skin is a very common condition which refers to a number of flaws that make your skin look flat and lackluster. Our skin unveils fresh and rejuvenated look naturally, when its upper dead layers are shed. But with extreme temperature, improper lifestyle and underlying health conditions, the skin may begin to lose its natural complexion and youthful appeal. It may also lack its usual radiance and glow, that makes it look dull and lifeless. But, S M WELLNESS brings specialized procedures which can help you regain that flawless and perfect skin back.
• ACNE SCAR TREATMENT IN AHMEDABAD
Best Professional Solutions To Reduce Acne Scars And Get Spotless Skin!
Most of us have acne at some point in our lives. Although our breakouts subside, they usually leave behind scars that last a lifetime. Do you know all grades of acne result in scars if not treated timely? Yes, that's true. While some blemishes may lighten a little on their own with time, most of them need advanced acne scar removal treatment for visible reduction. Read on to know more about best acne scar treatments available in India right here! Advanced Acne Scar Removal Treatment in Vastrapur @ S M Wellness There is an array of advanced acne scar removal treatments available at S M WELLNESS, Skin Clinic in Ahmedabad. They help in visibly reducing all types of acne scars that may appear on the face and other areas of the body, including upper back, upper arms and chest. Our experienced medical team may recommend the following as a standalone or combination procedure based on your skin condition to give you nothing but the best results of acne scar revision treatment.
Clinically-Proven Solutions to Clear Acne​
Acne is a widespread disorder of the oil glands in the skin. Approximately 200-300 million people complain of it in India alone! It is a primary aesthetic concern because it predominantly occurs on the face and affects the tone and texture of your skin permanently if left untreated. If you want to know more about the best clinically-proven acne treatments in Ahmedabad that guarantee you visible results, you are on the right page. Keep reading to know more!
Advanced Solution for Unwanted Tattoos – 100% Safe & Cost-effective
Tattoos may fade with time but do not go away completely. You may wish to remove a tattoo for multiple reasons. However, getting rid of tattoos is often challenging since the ink deposits lie below the upper skin layers. Do not worry! With the advent of new laser technologies, non-surgical, virtually painless and permanent tattoo removal treatment is now possible. Laser tattoo removal remains a popular service at S M WELLNESS, performed by our top Cosmetologist trained in using revolutionary USFDA-approved Q-switched Nd:YAG technology. Find out more about the best tattoo removal treatment procedure, results and before and after images right here!