Acne Scar Treatment in Ahmedabad
Best Treatment Solution To Reduce Acne Scars And Get Spotless Skin!
Advanced Acne Scar Treatment In Ahmedabad @ SM Wellness There Is An Array Of Advanced Acne Scar Removal Treatments Available At SM WELLNESS, Skin Clinic In Ahmedabad. They Help In Visibly Reducing All Types Of Acne Scars That May Appear On The Face And Other Areas Of The Body, Including Upper Back, Upper Arms And Chest. Our Experienced Medical Team May Recommend The Following As A Standalone Or Combination Procedure Based On Your Skin Condition To Give You Nothing But The Best Results Of Acne Scar Revision Treatment.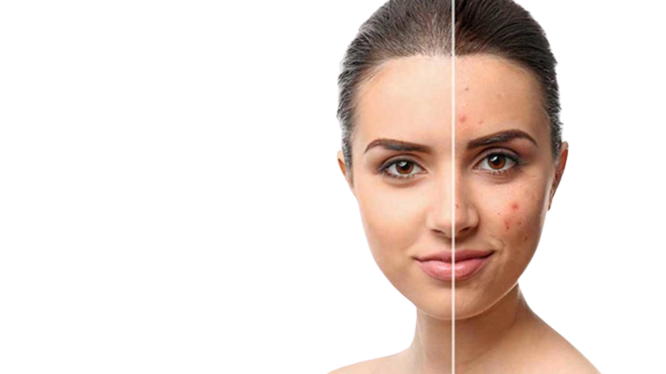 Most Of Us Have Acne At Some Point In Our Lives. Although Our Breakouts Subside, They Usually Leave Behind Scars That Last A Lifetime. Do You Know All Grades Of Acne Result In Scars If Not Treated Timely? Yes, That's True. While Some Blemishes May Lighten A Little On Their Own With Time, Most Of Them Need Advanced Acne Scar Removal Treatment For Visible Reduction. Read On To Know More About Best Acne Scar Treatments Available In India Right Here!
Acne Scar Treatment In Ahmedabad
• Micro-needling Radiofrequency (MNRF):
Our leading medical team specialized in performing the latest MNRF procedure for scar correction. They use radiofrequency energy to heat the deeper layers of the damaged skin and boost both collagen and elastin production. It not only helps reduce the depth of the scars but has skin tightening effects too! The procedure offers multiple benefits as it improves the texture of your skin and also enhances its youthful appeal!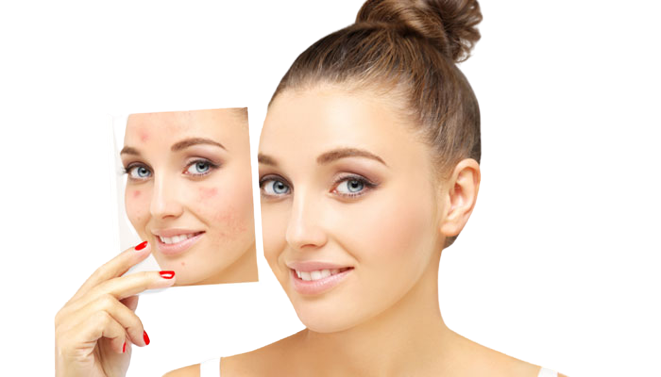 Medical experts at SM WELLNESS may recommend the use of different concentrations of various chemical peels for effectively reducing your acne scars based on their severity and type. These plant-based extracts help exfoliate the damaged layers, induce collagen production and reveal blemish-free skin from underneath. This method is primarily beneficial in minimizing macular erythematous acne scars
Our renowned Cosmetologist use cutting-edge laser technology in the form of Q- Switched Nd: YAG laser to treat post-inflammatory hyper pigmentation (PIH) that occurs due to acne and restore an even skin tone. It is a highly effective method to minimize macular erythematous scars that have a flat and red appearance.